Regular price
$168.00 USD
Regular price
Sale price
$168.00 USD
Unit price
per
Sale
Sold out
Introducing Amala - Our New Texture for Beautiful Curls!
Amala offers slightly tighter curls than Tula, yet looser than Aura, making it the perfect choice for 3B textures!
Each bundle of Amala is sold separately, allowing you to customize your purchase according to your desired length and volume.
Don't miss out on this exceptional opportunity to own our best-selling texture. Discover the magic of Amala and embrace the perfect curls you've always dreamed of!
Share
View full details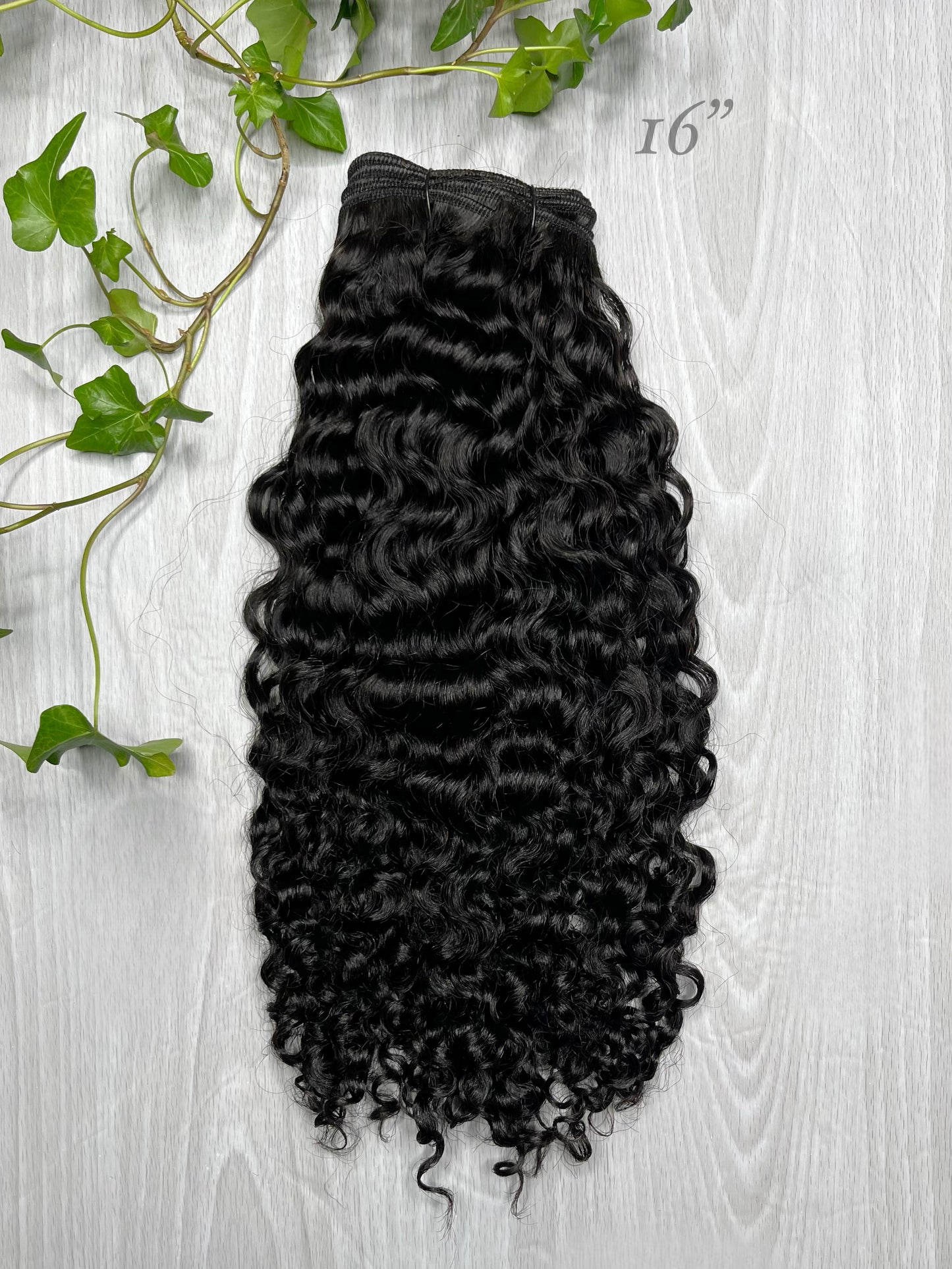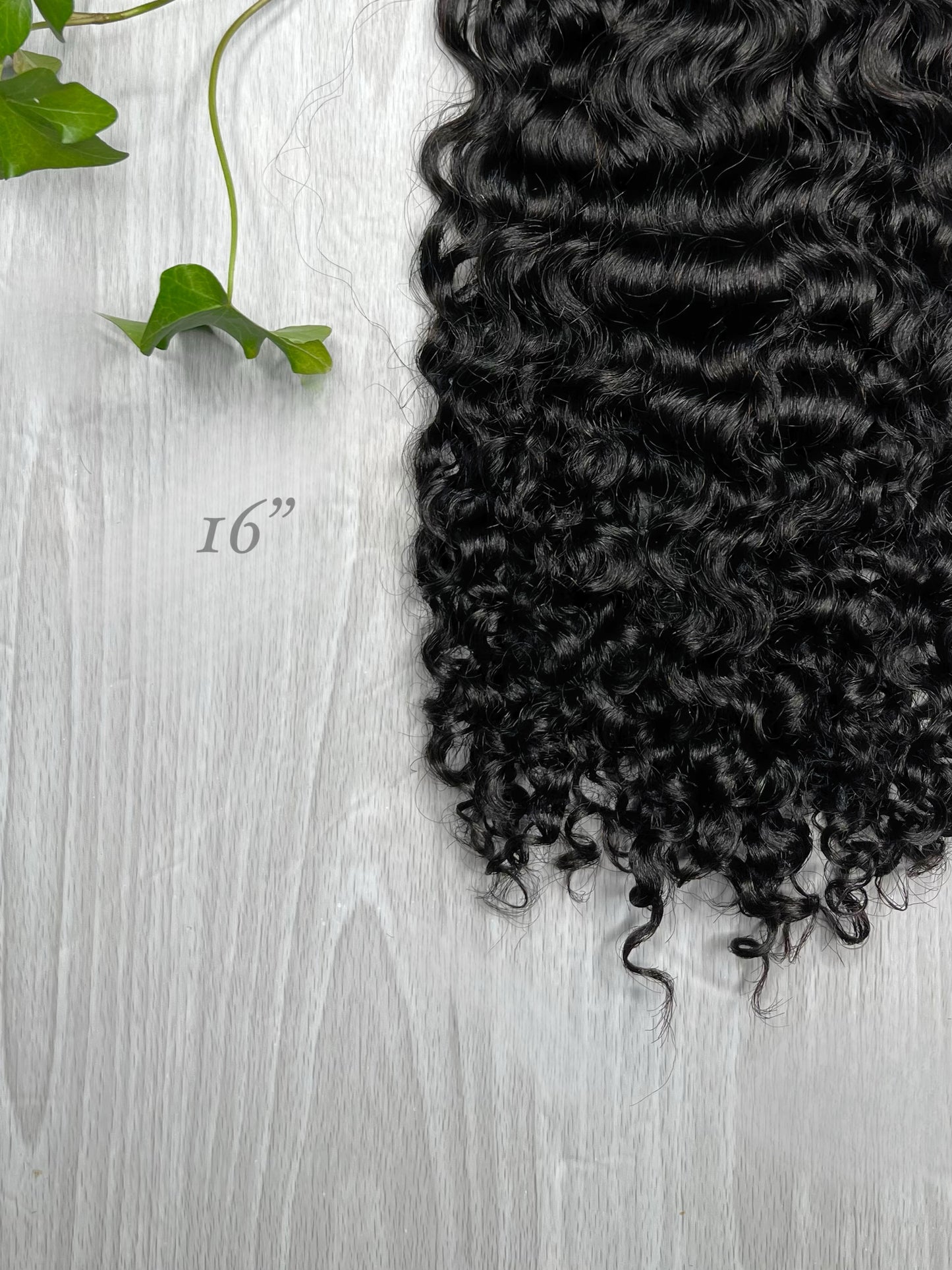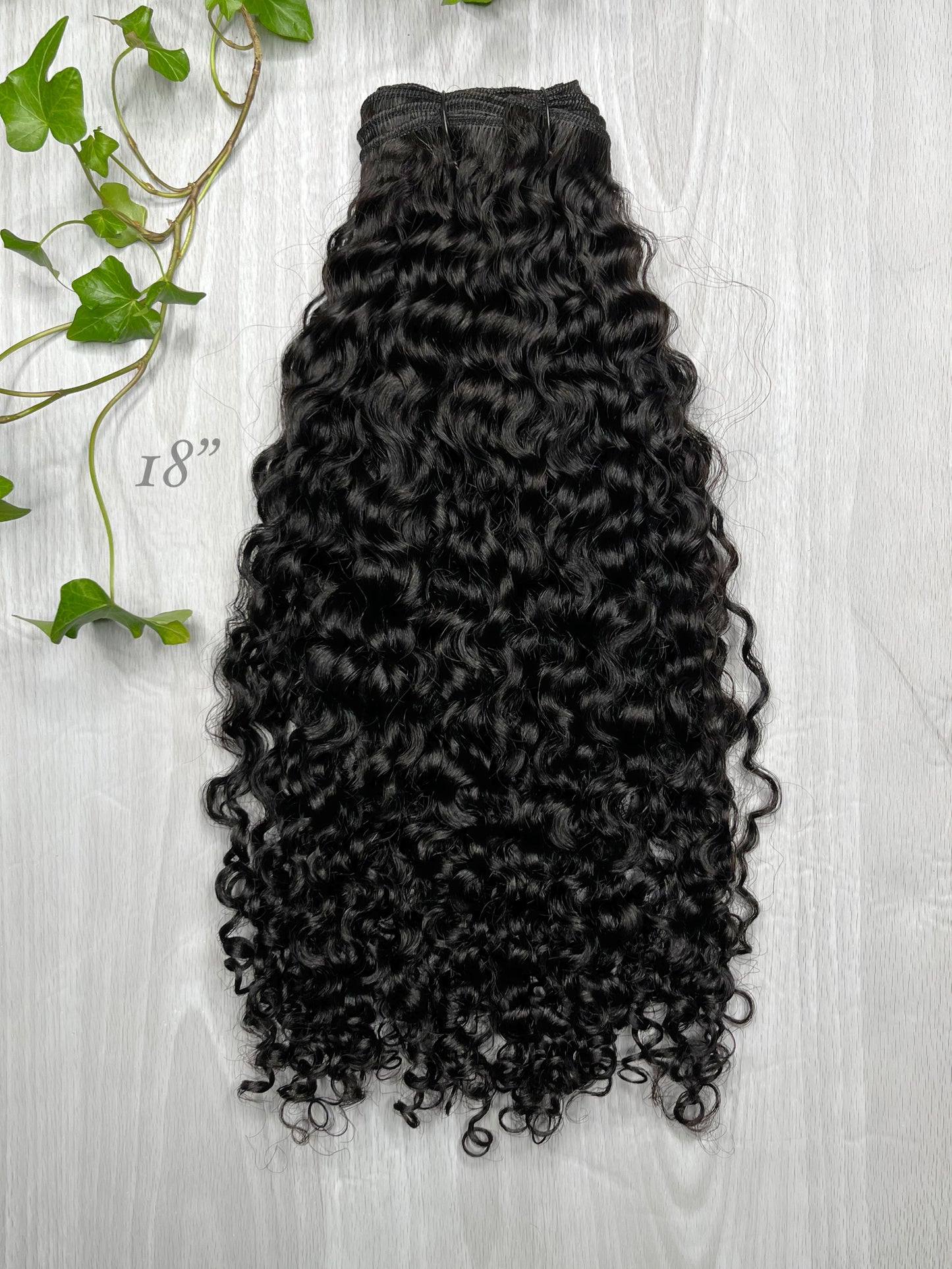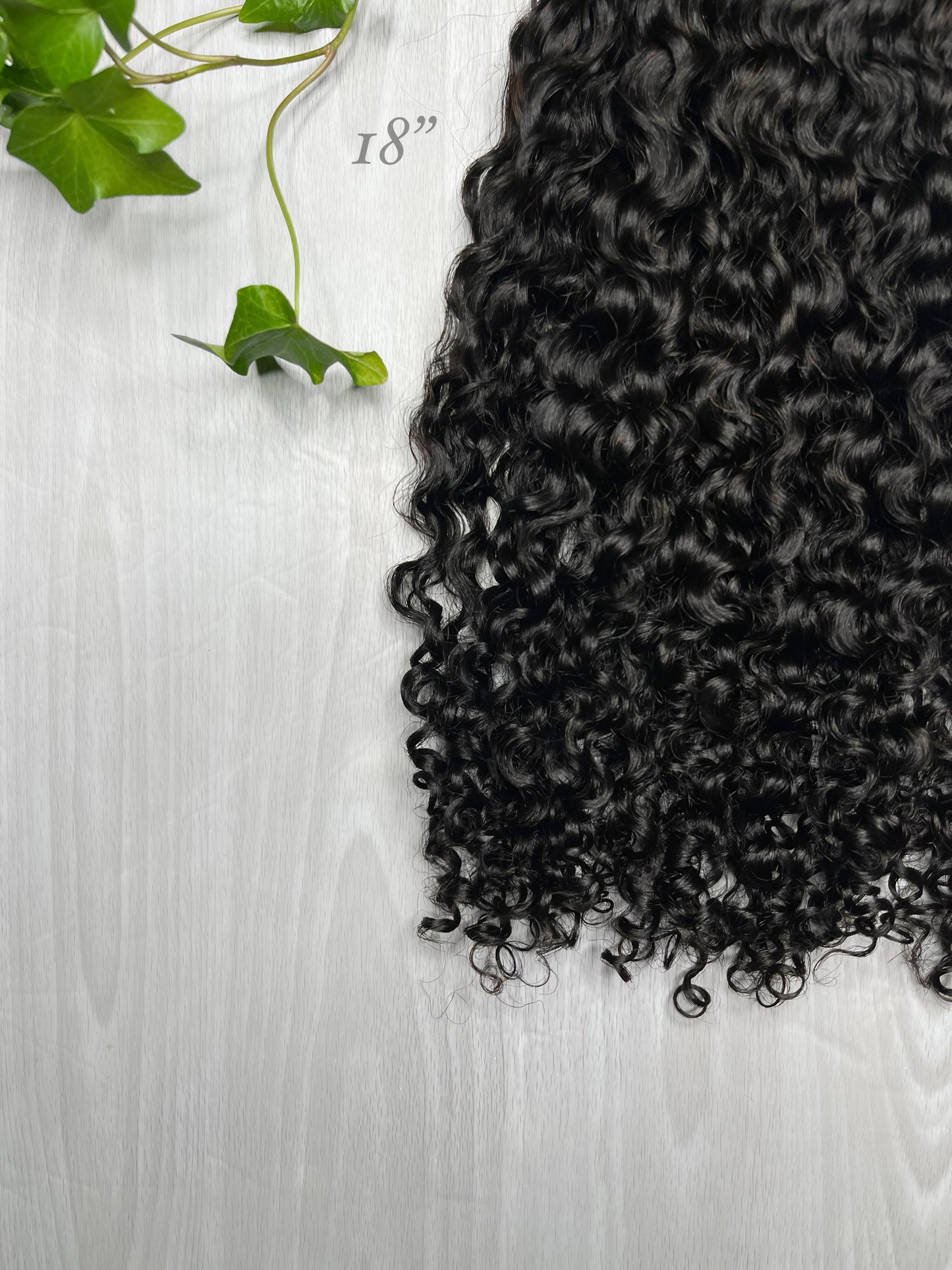 Collapsible content
SHIPPING INFO

U.S. (Domestic):

Fast - In transit time 7-8 business days
Faster- In transit time 3 business days 
Fastest - In transit time 2 business days 

International:

Faster - In transit time 5-10 business days 
Fastest - In transit time 1-4 business days 

Please note that Nahara's Curls is not responsible for any shipping/delivery delays. We strongly recommend buying your hair at least 2 weeks before your installation. Shipping estimates are usually accurate but unfortunately there may be unexpected delays with the courier. We are not responsible for courier delays, but we will assist each customer to the best of our ability.

If you would like assistance with a delayed package, please email us at contactus@naharascurl.com
AURA PRODUCT RECOMMENDATIONS
Care Instructions
Perfect Curls
In love with my Amala bundles so far! The curls are perfect, soft and fluffy. Wefts are thin and neat. No shedding or tangling!
Hi Erica,
Thanks for sharing your thoughts on our 'Amala' Wefted Hair We're thrilled to hear that you're loving the perfect curls and the soft, fluffy texture!
-Nahara's Curls Team
Concerned
I purchase 3 bundles of Amala in 26". I've ordered this hair previously before they discontinued it so I was excited that it was back in stock as I had lost my previous bundles. I'm not 100% sure if this is the exact same hair from before. The texture seems a bit off and also the wefts are not as thick as they were before. I hope I'm wrong because let's be real…this hair isn't cheap. I will update once the bundles are installed today, but I am very concerned about this order. The hair feels feels very thin and dry, specifically the ends. If the company reads this, I would like for them to confirm that this is the exact same hair from the vendor as before. Please see pictures and how the hair arrived.
Hi Abbie,
Thank you for sharing your thoughts about our Amala bundles in 26'. We apologize for any disappointment you've experienced with the recent purchase. Our updated Amala bundles are now 3 oz, slightly smaller than the previous 4 oz bundles, allowing us to offer a more competitive price. We understand that the change might have affected the perceived thickness of the hair.
We're sorry for the dryness issue you encountered. We're actively improving our quality control to ensure the level of moisture is maintained during the shipping process. These bundles are indeed the Amala line you're familiar with, but we understand your concerns about texture and thickness differences.
If the uninstalled bundles don't meet your expectations, our customer support is ready to assist with returns via email (ContactUs@NaharasCurls). We value your satisfaction and your support for Nahara's Curls.
Thank you,
The Nahara's Curls Team
Amala" Wefted Hair
Hair is okay. Looks just like some hair I purchased from another vendor at a cheaper price. I haven't installed it yet because it does have a really bad odor. Also, I will not be ordering again due to the fact I needed this hair for an event I paid $45.00 for express shipping and received the hair 5 days later. Ended up getting my hair done and now stuck with hair I don't need now.
Hi Shannon,
Thank you for sharing your feedback with us. We're sorry to hear about your experience and any inconvenience this has caused. We want to assure you that we take your concerns seriously. We strive to provide high-quality products and efficient shipping.
Regarding the odor issue, sometimes the hair may have a natural scent due to our curling process, but it should dissipate after a few washes. We recommend giving it a gentle wash before installation.
We apologize for any delay in shipping. We do offer same-day shipping as part of our policy, and we shipped your order promptly. However, once the package is with the courier, there might be occasional delays that are out of our control. We did reach out to the courier on your behalf to expedite the process.
We value your satisfaction and would like to assist you further. Could you please reach out to us via email at ContactUs@NaharasCurls.com? Our team will be more than happy to address your concerns and find a solution that works for you.
Thank you for your understanding.
Best regards,
Nahara's Curls | Customer Service
Excellent hair
I don't really know what to say here because I can't express how much I really live this hair in words. It's the only kinky curly hair I purchase. I'm an aura girl, the aura matches my natural texture exactly. This time around I purchased the amala and omg I love it too. I hope the amala is so fantastic it's a mix btwn tula and aura. I hope the owner reads this....please make amala a part or the collection. For everyone else definitely purchase you won't regret it.
Thank you so much for your excellent review! We're beyond thrilled to hear how much you love our hair, especially our Aura and Amala collections. Your support as an 'Aura girl' means the world to us, and we're so glad the Amala hair exceeded your expectations too.
Rest assured, the owner has read your feedback, and we're excited to announce that Amala is here to stay! We're continuously working on expanding the Amala collection, so stay tuned for more amazing pieces to come. If you ever need anything or have more feedback to share, don't hesitate to reach out. Your satisfaction is our priority, and we're here to ensure you continue to have an incredible hair experience!